Description
For Sale Idromec / Sierra PN1800 Scrap metal baler
Fully Automatic or Manual Modes
22Kw Electric motor
100 tons pusher force
Machine weight 10 tons
350 x 350mm bale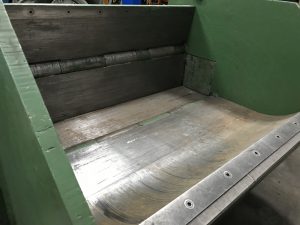 The box is 1800 mm long with 2 folding lids. on each lid are knifes to shear off over size material.
It can be loaded with a grapple or by hand.
This machine has a follow plate attached to the pusher block to protect the pusher chrome rod.
Can bale steel or none ferrous.
Agriquip Engineering ltd is the Idromec/ Tabarelli UK service Agent. All spare parts and service avalable.