For Sale – High Volume Vehicle De-polution Plant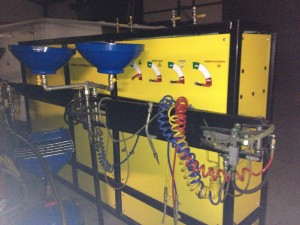 In excellent condition and in good working order.
Manufactured by Crow Environmental
Consisting of: –
6 Tanks – The diesel & petrol tanks have pumps and filters fitted to them.
2 Drills – Diesel and petrol
Shock Absorber Tool
Viewing by appointment. Please contact us for further information.